Homepage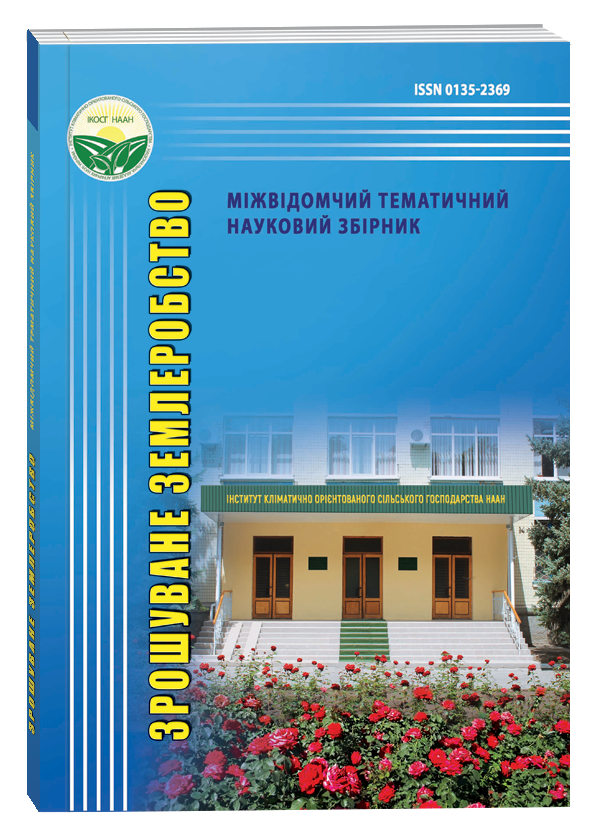 Multiagency subject scientific collection "Irrigated farming" is a professional scientific publication.
Certificate of state registration: Series KВ № 21830-11730PR dated 21.12.2015.
ISSN: 0135-2369.
Professional registration: The collection was included into the list of scientific professional editions in the field of "Agrarian Sciences" in accordance with the Resolution of the Presidium of the Higher Attestation Commission of Ukraine dated 10.02.2010 No. 1-05 / 1. It was re-registered in October 2015 (Order of the Ministry of Education and Science of Ukraine dated October 7, 2015, No. 1021. Annex 11).
Frequency of publication: 2 times a year.
Language of edition: Ukrainian, Russian, English, German, Polish.
Placing on the site of VNLU: Irrigated agriculture
The collection presents the results of scientific research on the theoretical and practical aspects of irrigated agriculture. It covers the elements of the system of agriculture, soil cultivation, fertilization, rational use of irrigation water, peculiarities of soil-forming processes. The issue of fodder production, growing of cereals, potatoes and other crops, development of the new varieties and hybrids for irrigated lands was paid attention.
For scientists, postgraduate students, agricultural specialists.
Subject sections:
Reclamation, agriculture, plant growing
Selection, seed farming
The page of a young scientist
We invite all those, who wish to collaborate with our publishing press and invite you to publish your articles